Skip to Content

Sub-Zero Refrigeration
Sub-Zero is the food preservation specialist, delivering fresher, longer-lasting food through innovative preservation technologies. Our commitment to beautiful design is just as strong, consistently leading the industry in stunning built-in refrigeration solutions for every style home.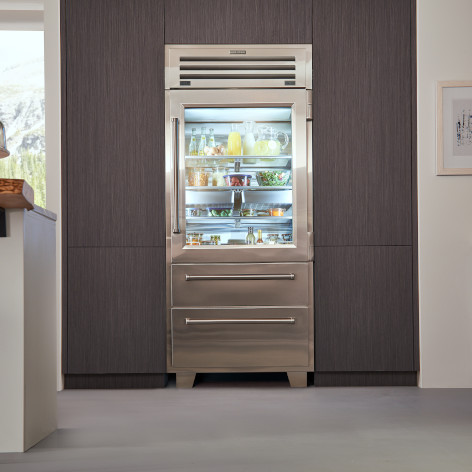 Full-Size Refrigeration
Sub-Zero offers the widest selection of refrigeration solutions by offering various widths, innovative configurations, and limitless exterior customization. Stainless steel and panel-ready models allow you the freedom to customize your refrigeration to complement your kitchen and home design.
View All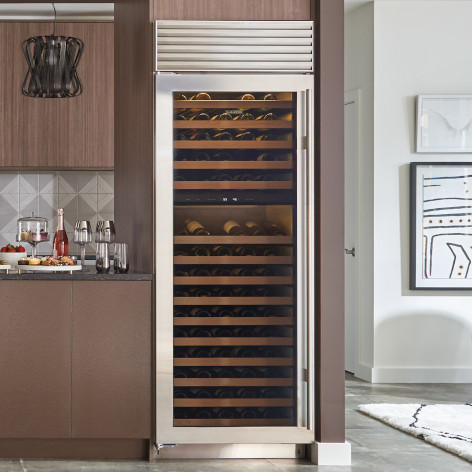 Wine Storage
Sub-Zero wine storage units are more than just coolers. Built with advanced preservation technologies and protective features, Sub-Zero wine storage guards your valuable investment against the harmful effects of heat, humidity, light, and vibration. Available in a variety of sizes and installations, you can bring the pleasure of wine into any room.
View All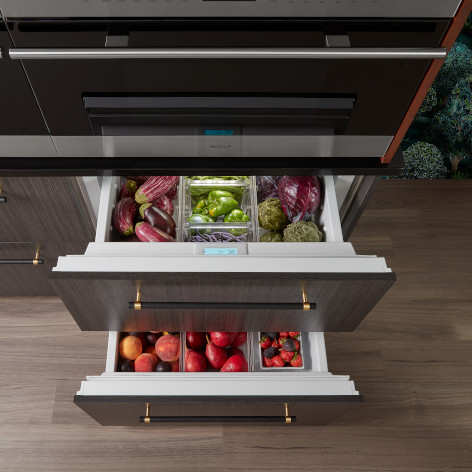 Undercounter Refrigeration
Fresh produce in the kitchen island, chilled drinks in the home gym, ice aplenty by the pool. Sub-Zero refrigeration is anywhere refrigeration. The convenience of undercounter units make meal preparation and storage simple and accessible. Custom and stainless steel panel options ensure your undercounter units fit seamlessly within the flow of your home.
View All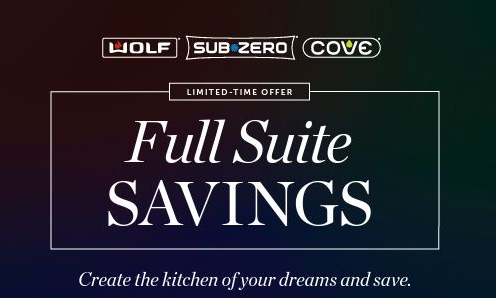 Purchase a qualifying Sub-Zero, Wolf, and Cove appliance package and get three additional years of protection or up to a $2,500 rebate.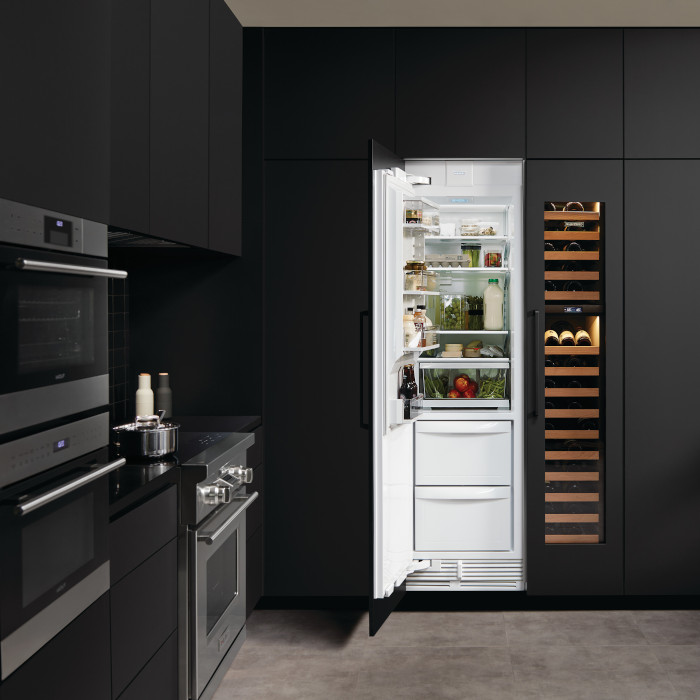 Fit to the Exact Needs of Your Family
All Sub-Zero refrigerators are built-in, or professionally installed, for a precise, custom fit within your home's surrounding cabinetry. With both stainless steel and panel-ready finishes available, and nearly limitless configurations, Sub-Zero offers true design flexibility to complement, anchor, or disappear into your décor.
Fresh Food Nourishes So Many Parts of Life
From our culture to our economy, fresh food feeds us in countless ways. Meet the fresh thinkers who are inspiring better health, stronger communities, and more sustainable growing methods through the films and stories of Fresh Food Matters.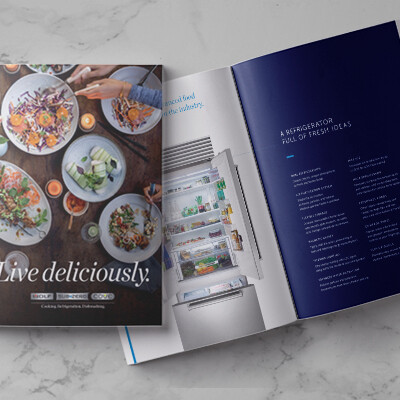 Request a Brochure
To view the complete line of Sub-Zero products, find design inspiration, and learn how Sub-Zero keeps food fresher longer, please request a brochure.
Request a Brochure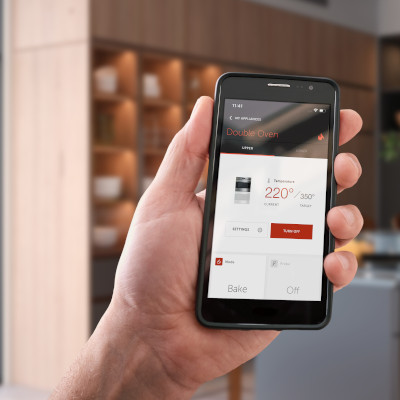 Simplify Your Life With Wi-Fi Enabled Appliances
Enjoy the extra peace of mind that comes with Sub-Zero, Wolf, and Cove Wi-Fi enabled appliances and mobile app.
LEARN MORE