Skip to Content

Bosch in Every Detail.
The kitchen, it's the center of our home. It's where family and friends congregate to share meals and make memories. At Bosch, they make kitchen appliances that are invented for life. With an enduring commitment to quality and design, their products leave you free to savor all of life's joyous moments. Authentic. Modern. Streamlined. Every Bosch appliance displays the beauty of function. That's why their designs are always timeless, never trendy.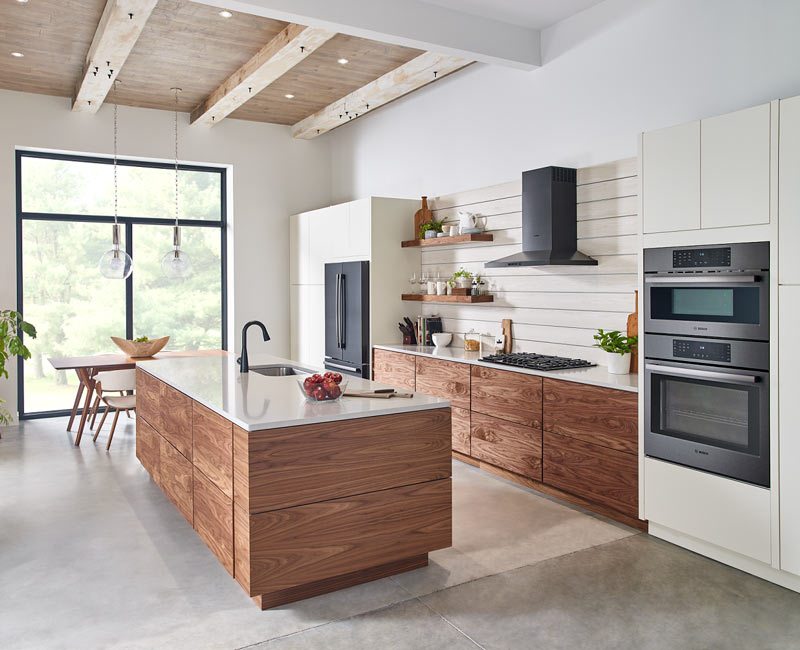 Daringly Different. Infinitely Beautiful.
Behold a daring new way to design your kitchen. Our black stainless steel appliances perform as good as they look. Built
with the quality you expect from Bosch in a contemporary style, the collection is strong, sturdy, and sleek.
The Best of Bosch.
Like the name, Benchmark® represents the pinnacle of Bosch design and performance. Our Benchmark® Series features
signature products like built-in refrigeration, dishwashers, steam and SideOpening wall ovens, and FlexInduction® cooktops.
Designed as a suite or alone, our Benchmark® Series is sure to beautifully complement any kitchen.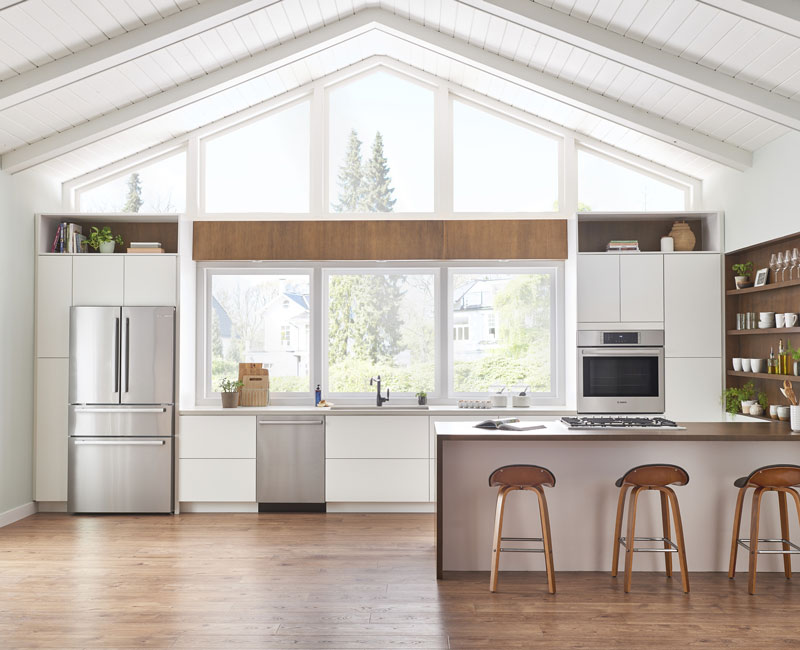 Savor the Savings.
Receive up to $1,500 Rebate on eligible Bosch Kitchen Packages
Buy any qualifying Bosch Kitchen Appliances 100, 300, 500, 800 and Benchmark Series and receive a rebate issued via a Bosch Visa Prepaid card.
Offer valid July 1 – Nov 30, 2020
Experience the World's Most Advanced Refrigerator.
Modern, uncluttered living. A desire to not waste food. The way we live has evolved. And now, so has the refrigerator. Introducing the world's most advanced refrigerator with a new, best-in-class freshness system and innovative features designed to keep your food fresher, longer. That's Fresh by Design™. In every way.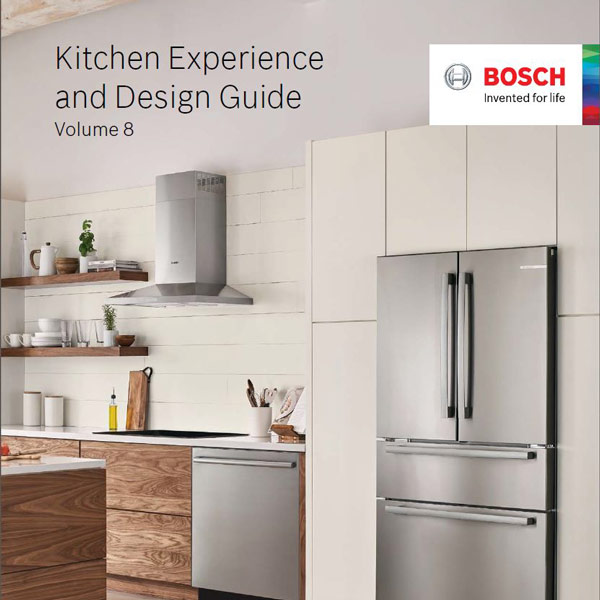 Designing With Bosch.
Let Bosch help you plan your next kitchen remodel. From design inspiration to selecting the best appliances, we're here to help.
Download Design Guide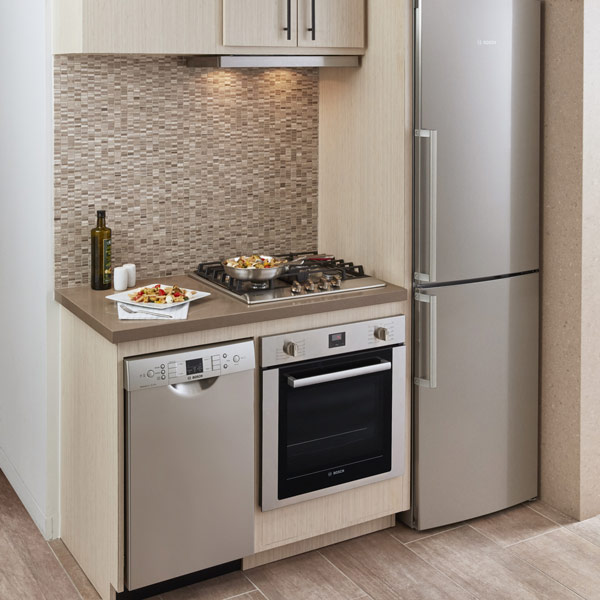 Small Spaces. Big Potential.
Whether you're a city dweller living in an urban condo or loft, or a retiree looking to downsize, the Bosch 24" small space appliances bring a premium experience to any kitchen. No matter the size.
Get Started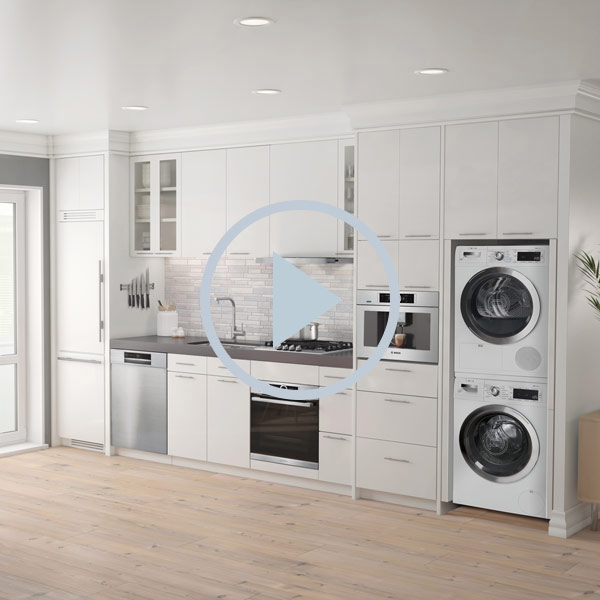 Welcome to the Connected Home
The future has arrived. In 2017 Bosch introduced a complete collection of connected home appliances. From doing the dishes, to brewing a frothy latte, to keeping an eye on your oven, the Home Connect app allows you to remotely monitor and control your Bosch appliances from your smartphone or tablet for greater convenience.
Get Connected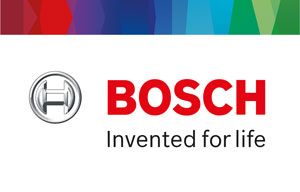 Request a Personalized Quote