Skip to Content
Cooking Appliances for Santa Cruz County, CA Kitchens
To make your meals the best they can be, you need cooking appliances that measure up to your daily cooking needs. Built-In Distributors has the vast selection of ranges, ovens, cooktops, and more to help you enjoy a gourmet menu any night of the week. We carry trusted brands like Wolf®, Miele® Dacor®, Viking®, KitchenAid®, Electrolux®, and many others.
Cooking Appliances We Have Available for Purchase
Our entire inventory of cooking appliances is available for delivery and installation. Visit us in Seaside or Santa Cruz to speak with a member of our sales team about any of the following appliances: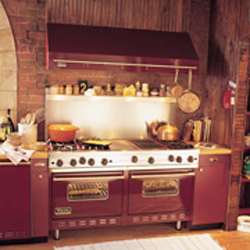 Pro-Ranges
We have professional ranges in various sizes, including 60", 48", 36", 30", and 24" options. These pro-ranges feature high-output burners, griddles or grills, and electric convection ovens, making them the perfect centerpiece for your kitchen.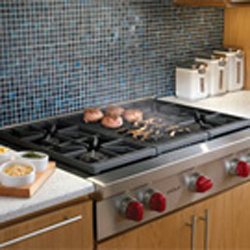 Pro-Rangetops
Our pro-style rangetops have wide, usable cooking surfaces with high-output gas burners and grill or griddle options. We carry a variety of sizes to suit your kitchen's space and needs.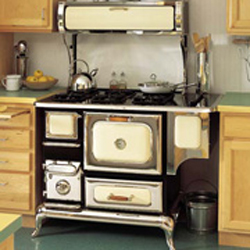 Specialty Ranges
You can add great character and features to a kitchen with a specialty range. Complement any kitchen space with a variety of colors in old-fashioned, English stove, and French manor house ranges.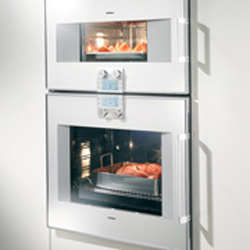 Wall Ovens
We can build these ovens under your counter or into your wall with a multitude of cooking modes like bake, broil, convection, and roast. Most models are self-cleaning, and the typical sizes for these units are 36", 30", 27", or 24". We also have complementary ovens available, and we offer high-speed, steam, and microwave features.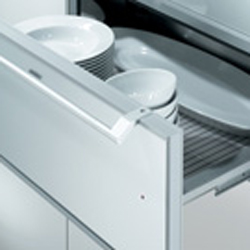 Warming Drawers
A family can benefit from a warming drawer during holidays and parties or if you have differing schedules. They keep food at a safe temperature, so it stays warm and crispy. You can also use them as plate warmers.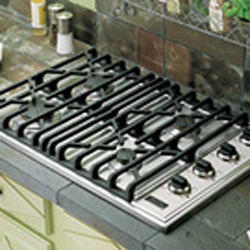 Gas Cooktops
We have four-, five-, and six-burner configurations available in gas cooktops, and they're designed for easy cleanup. They feature low simmer and high heat burners for your cooking needs.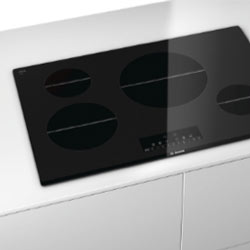 Electric Cooktops
You can get these cooktops with radiant, induction, and standard coil burners. The induction and radiant cooktops are easy to clean with a durable glass surface. They also feature touch controls and heat up quickly with great burner control.
Modular Cooktops
With cooktop modules, you get a variety of cooking options, including woks, deep fryers, grills, steamers, and two-burner electric and gas modules. They give you the freedom to design a custom cooking center.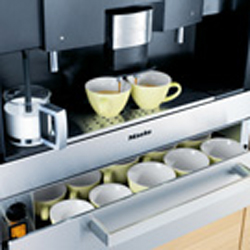 Coffee Systems
We offer coffee systems that provide freshly ground and brewed coffee with separate spouts for steaming milk and hot water—all at the touch of a button. You can select the grind and strength to make your perfect espresso, coffee, or latté.