Skip to Content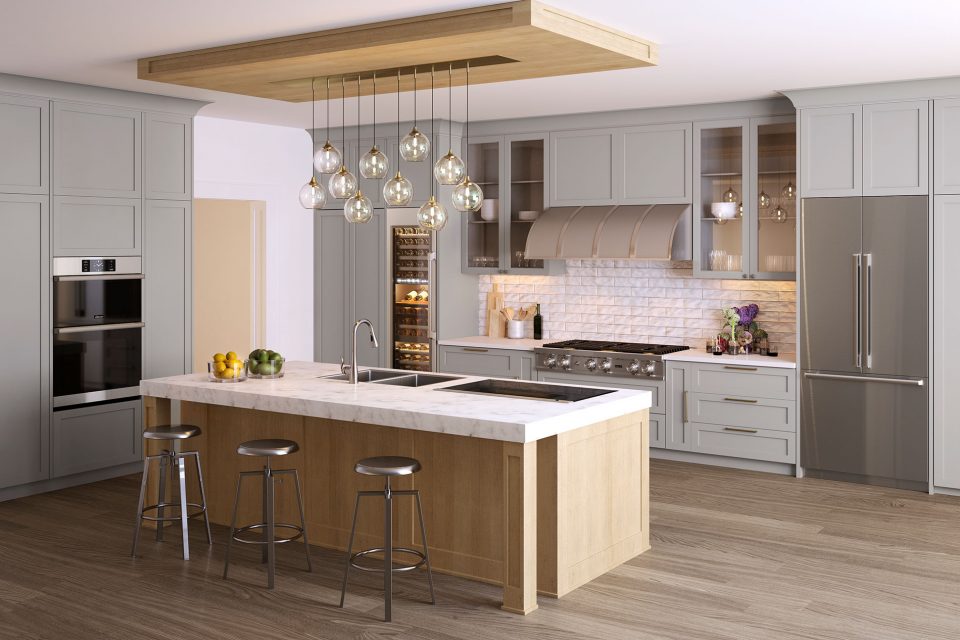 Legendary kitchens start with legendary appliances.
For modern entertainers who believe kitchens are a place to connect, entertain, and create, Dacor offers stunning tools that deliver expert innovations, intuitive technology and handcrafted design.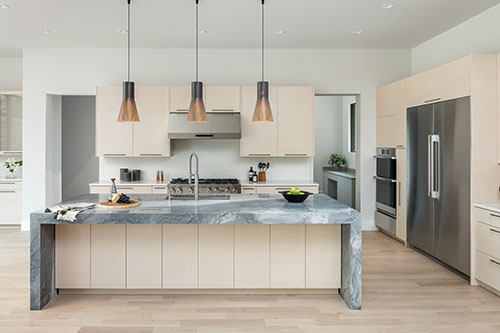 Curated design.
Dacor offers a full suite of luxury kitchen appliances in contemporary and professional styles that offer versatile personalization and installation options to ensure a perfect fit with any kitchen design.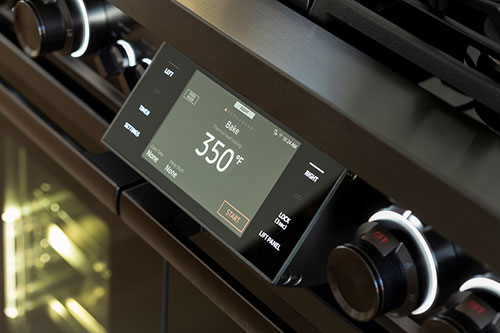 Purposeful Innovations.
Technology and innovation are sensibly integrated into Dacor appliances. Their SmartThings connected platform provides an exceptional foundation for an ever-growing ecosystem of smart connectivity an automatically tilting, 7" touch panel provides a culinary communication center for pre-programmed settings and step-by-step recipes.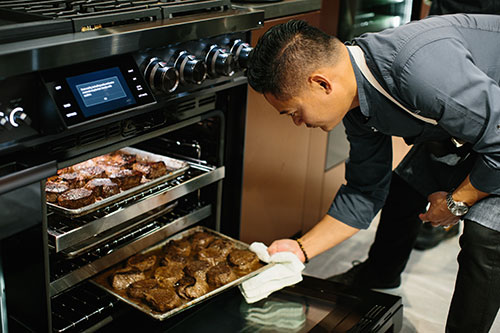 Perfect Outcomes.
Powerful performance exists in each Dacor luxury appliance. RealSteam is designed to provide healthier and faster cooking through the power of pure steam, while PreciseCooling is engineered to protect your most delicate ingredients.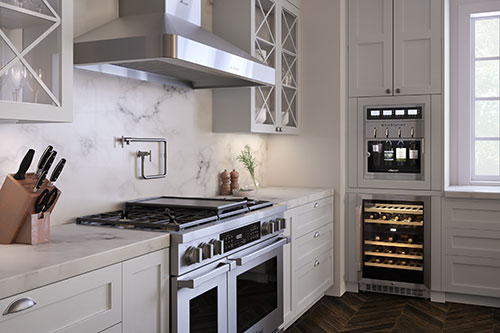 Confident Reliability.
With over 55 years of experience designing and manufacturing luxury appliances, every product is built for longevity. Using thoughtfully crafted design with authentic, high-quality materials, Dacor transforms the finest raw materials with meticulous techniques into one-of-a-kind centerpieces.
Promotions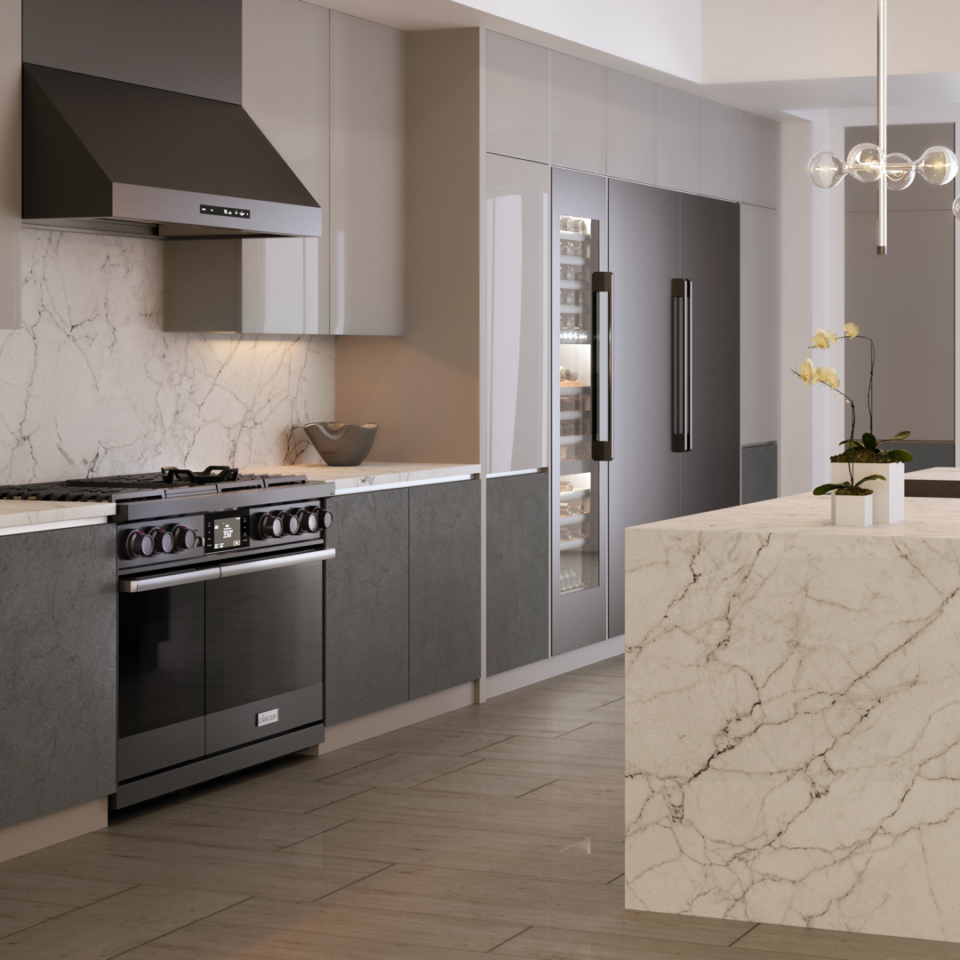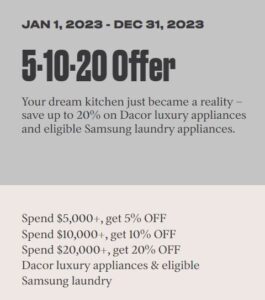 Styles
Contemporary Style
Characterized by minimal and sleek aesthetics, Contemporary styled kitchen appliances offer clean and simple design elements which can be both the center piece of the kitchen or fully integrated to blend in.
EXPLORE STYLE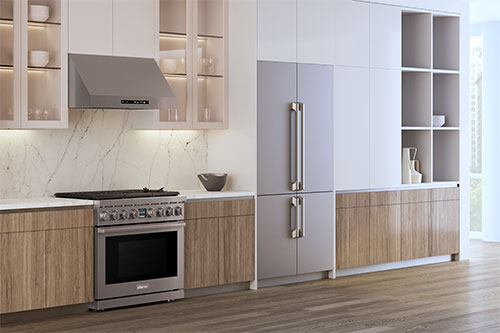 Transitional Style
Characterized by a sleek user interface and bold stainless steel touch points, Transitional styled kitchen appliances offer the perfect blend of Contemporary and Professional design elements which ensures the best of both worlds.
EXPLORE STYLE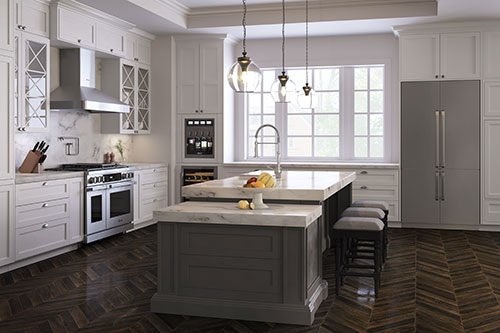 Professional Style
Characterized by bold features that make a statement, Professional styled kitchen appliances offer a timeless and distinctive aesthetic which guarantees to be the focal point of the kitchen.
EXPLORE STYLE
Dacor: Legendary Kitchen Start with Legendary Appliances